Check Out: Best Places In Prague To Get A Curry
It seems ridiculous to think about it now, but the River Thames in London has frozen over many times in the past. In fact, the river froze over 23 times in recorded history and Londoners often celebrated by holding fairs and festivals on the ice. I always remember my grandmother talking about the time that the Thames froze over but the last official occurrence was actually in 1824 so she probably meant the pond in the garden.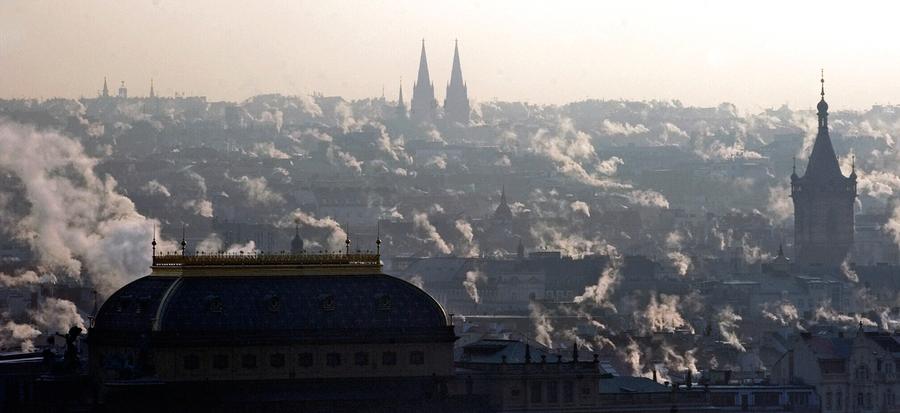 As I was driving through the snow by the banks of the Vltava this morning and I started to wonder whether the Vltava had ever frozen over. I've seen it flood a few times but never freeze. A friend said he remembers the river freezing over when he was a child so I did a little research and found that it used to happen quite often.
Whilst it hasn't happened since 1978, the Vltava used to freeze over fairly frequently, although it wasn't very safe to skate or walk across. The change occurred when a series of dams and weirs were built downstream which mitigated the risk.
Professor Erazim Kohak was born in Prague and told Radio Prague about the times he remembered the river freezing.
"I remember the winters of my childhood as remarkably free of automobiles. We boys would gather if in Kostelni ulice at Letna, where I lived, if an automobile would park. We would all gather around it as a curiosity. But there were not enough of them to interfere with our sledding. And I remember Prague as covered with snow, and the Vltava as frozen, with the snow swept away so that people could skate on the Vltava. It was not everywhere. It was specifically by what was then Smetanovo namesti. It used to be called Na Rejdisti, before it became the Square of Empress Zita, in 1917. There was one place there where a man always swept the snow away and one could go skating there."
So whilst it might be bloody cold outside, it doesn't look like the Vltava will be the best option for skating. Check out my Facebook page for more. You know it makes sense.