Czech First Lady? Nova Television Presenter, Petra Svoboda is the spitting image of American First Lady, Melania Trump.
Whatever you think of Donald Trump, and most people certainly do have an opinion, he is the President of The United States of America and it isn't usually a temporary job. His wife, Slovenia-born Melania, has taken her position as First Lady and she is certainly a glamorous one. Possibly drawing inspiration from Jackie Kennedy, Melania is one of the most chic women to assume the position in recent times, let just hope that she doesn't spend like Jackie who apparently spent 1.5x her husband's salary on clothes alone in their first year in the Whitehouse.
Nova presenter, Petra Svoboda, has always been admired for her looks which probably helped, somewhat, in getting to the position she is in. Although 10 years younger than Melania, a recent picture posted on social media by her stylist makes Petra look the spitting image of Melania Trump.
When asked about the resemblance, the stylist, Eva Ceralova, admitted there was something there:
"Who can say they worked on Melania Trump? I can, today! TV anchor Petra Svoboda is so similar, I think it counts!"
Petra commented that the similarities end with the resemblance as if the Donald were her man, she'd give him a kick in the ass.
"I would especially explain to Donald how a gentleman should behave."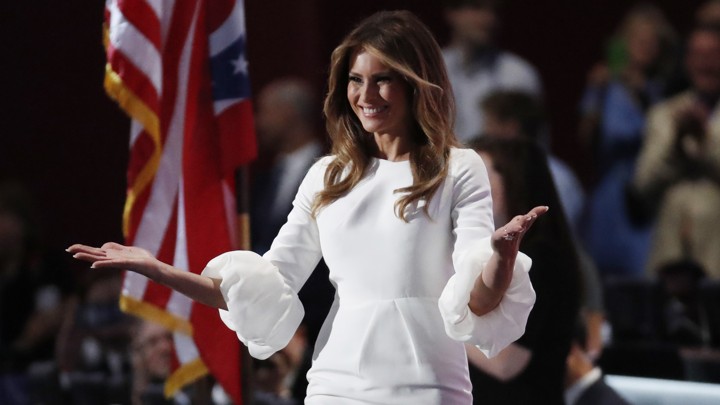 Petra is possibly in line for an interview with Melania Trump as the president looks set for a state visit to Prague at some point in the near future. Czech President Milos Zeman is known as a big fan of Trump and has supported him throughout the election battle.