If you're looking for a chilled out venue in a decent location with cool staff and an interesting ambiance, you could do far worse than a visit to Blah Blah Bar.
10% off your order when you book through the website and mention The Prague Geezer.
Admittedly, I was skeptical of the name at first. I've seen a few bars in Prague with peculiar English names, such as Bar Coming Soon in Andel and Follow Me Bar in Dlouha and the name of any bar that I visit is, I believe, quite important. It gives the frequenter a sense of what to expect when they visit the venue. For example; an Irish bar will usually be an O'Reilly's or a Murphy's of some kind and you usually know what to expect from an Irish Bar, a disco bar usually has a jaunty name such as M1 or Buddha Lounge as they try to bring in younger hipper clientele where expensive cocktails are the norm, and an old school pub will usually have a local name that lets you know the beers are cheap but the variety is minimal.
So when a friend invited me to Blah Blah Bar for a birthday party, I envisioned an establishment that would be chilled out and relaxed, with an extensive liqueur variety and where talking was more prominent than the music. I wasn't disappointed and I actually got more than I bargained for on my visit. The décor is excellent, with every effort made to ensure the place looks welcoming and homely, and I especially like the Union Jack cushions available. My favourite part of the venue is also a comfy little cove which seats about 10 and is a fantastic place for close friends to Blah Blah Blah all night.
The variety of drinks on offer is very good. They have a wide range of cocktails and I wholeheartedly approve of Midnight Mary, which was actually the nickname of my first girlfriend. Kidding aside, the wine menu isn't huge but the wines are good and the Czech beers are always superb. If you are a stickler for main meals then it might be best to eat before, but otherwise they do have a healthy selection of tasty snacks and appetizers to keep your energy levels up.
They do often have live music, so keep your eyes peeled on the website for bands and singers who are booked in to play, and my advice is to reserve a table as it can get pretty busy on such evening.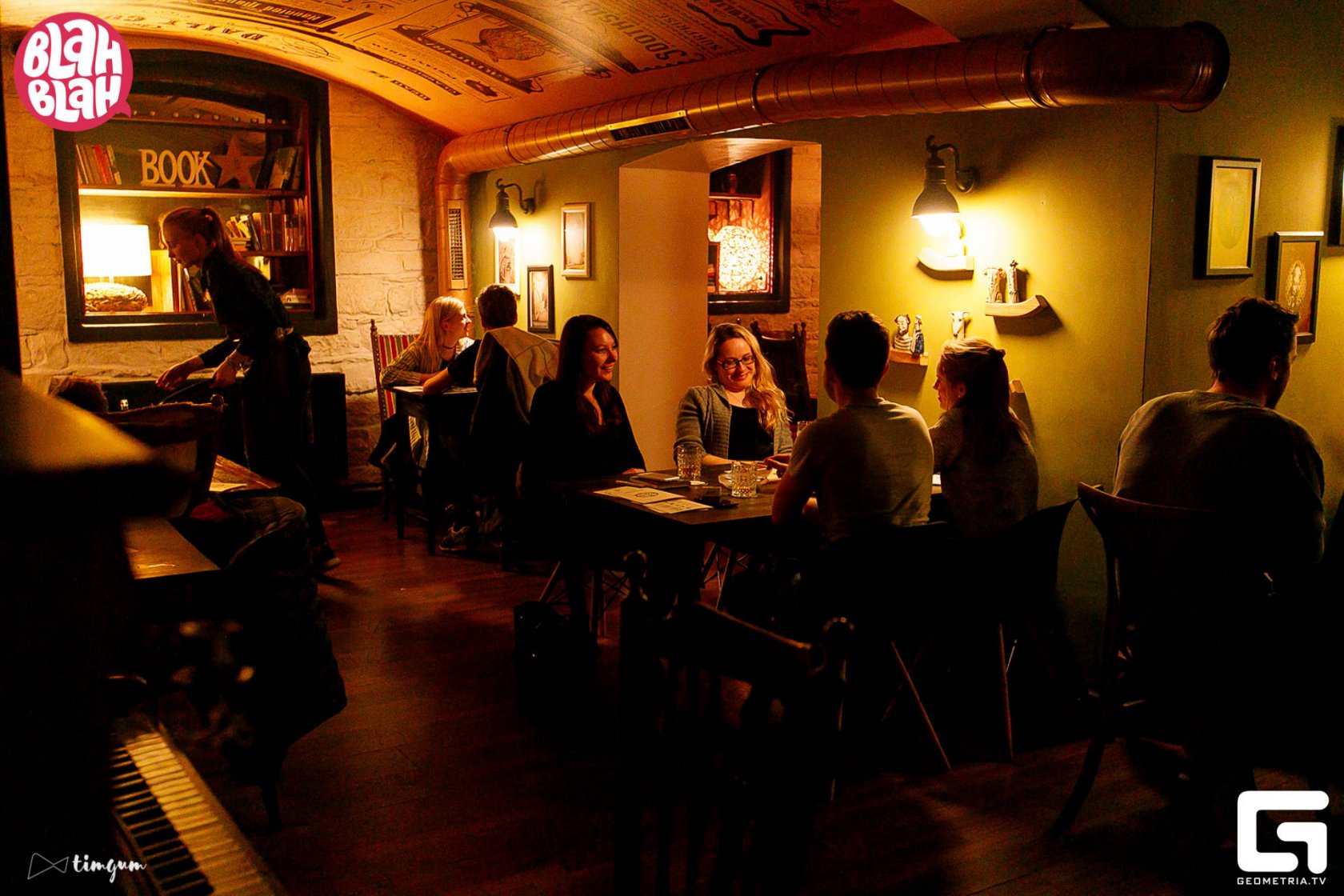 The location is ideal, with I.P Pavlova metro station just a short walk away and bus and tram connections also very close. It also looks inconspicuous which I appreciate, as the entrance isn't a huge 'Come here now' sign with strange men on the street trying to draw you in. It doesn't have the feel of the more seedier and sinister venues intending to snare the unwitting tourist who hasn't yet worked out the exchange rate. Instead, the entrance is clean and crisp and leads you downstairs to where the fun happens.
Blah Blah Bar is an excellent venue if you are looking to organize works drinks, a birthday party or just a friendly outing of comrades.