If you're feeling the winter blues, or you've been caught up in the latest flu epidemic going around, check out some of these feel-good movies that are guaranteed to brighten up your day.
Remember the Titans is an emotional story that follows the first mixed-race high school football teams through a testing season where outside influences have the biggest impact on the morale of the team. The head coach of the team, powerfully portrayed by Denzel Washington, pushes the team harder than they've ever been pushed before and tries to bring them together in climate of segregation and civil rights issues. Though they aren't all so quick to adjust, the core of the team come together to prove to the outside world that race doesn't mean a thing when it comes to football. The Titans show us that passion, effort and teamwork wins championships. Well worth a watch with some excellent performances.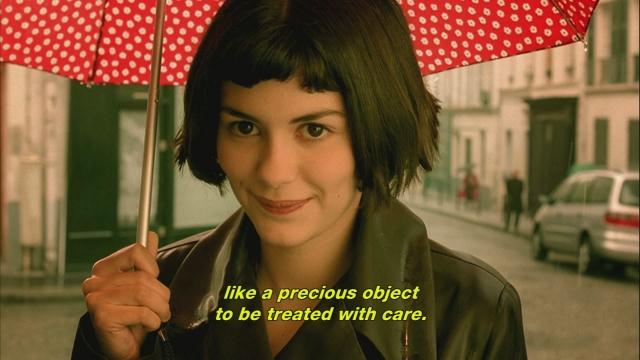 If Amelie doesn't make you feel good, then unfortunately there is no hope for you. Amelie, played by Audrey Tautou, is a charming and underappreciated girl who tries to fix other people's lives whilst ignoring her own issues, until love forces her to confront them that is. Tautou is completely adorable, the setting is charming and unique and the storytelling is a masterclass. Watch Amelie and you are guaranteed to feel better for having seen this film, even if you still have the flu.
There are so many reasons to love Good Will Hunting it is untrue. The movie will put you through the entire range of emotions with its intimate storytelling and utterly compelling dialogue. Robin Williams gives a beautiful performance as the mentor for Matt Damon's Will, a youngster with massive potential yet the lack of direction he needs to use it. The performance of Williams reminds us all why we miss him so much as he serenades us simply with his presence and words. Matt Damon and Ben Affleck wrote the movie and it propelled them both to Hollywood stardom and the film more than deserved its 2 Oscars.
Undoubtedly my favourite post-Fresh Prince Will Smith performance of all time. It will make you feel good at the end, but it will also put you through your emotional paces as you see just how far someone can fall in the pursuit of a better life. Will Smith plays Christopher Gardner, a struggling salesman who becomes the sole guardian of his son when his wife leaves. In order to give them both a better life, Gardner embarks on a career in banking. But he must first learn the trade and continue to provide for his son whilst navigating a challenging internship. Tears of happiness will flow later on, I promise.
This list would not be complete with a Tom Hanks movie. There are many to choose from, but the Oscar winning story of Forrest Gump gets the nod from me. Forrest Gump follows the life of, well, Forrest Gump, as he navigates the challenges of life in his own, unconventional way. From meeting the love of his life, Jenny, through high school, meeting the president and going to Vietnam, Gump is an authentic, heartwarmingly funny movie that touches the soul. You will never forget Forrest Gump, and you'll be quoting the movie for days afterwards. 'I love you Jennay!'