When asking a foreigner why they moved to the Czech Republic, one of the most common answers you will hear is because of a girl.
It isn't much of a coincidence that men from across the world meet Czech girls and promptly decide to uproot and follow them home, as one expat once eloquently remarked 'even the ugly girls are attractive'. Czech and Slovak girls are often extremely beautiful, so you would imagine that the Miss Czech Republic beauty pageant is a joyous event to behold.
This year, however, 3 separate beauty pageants by different organizers are being held and the competition to become the most recognized of the 3 is heating up. Legal action and political wrangling between the organizers has added spice to the events this year, known as The Czech Miss, Miss Czech Republic and Czech Republic Miss.
The latest competitor on the scene, Miss Czech Republic, has held similar pageants before but never claiming to be representative of the most beautiful girl in the country. They are pushing, however, to become the biggest competition and promise a revitalized format and atmosphere.
"Within three years, we would like to become the main Czech beauty contest. Women and their charm are a phenomenon that's been out of the question, and we want to give it our tribute to our competitions. We would like to clearly define ourselves in relation to competitive misses in the Czech Republic which, in our opinion, have been the wrong way. We will treat the Miss Czech Republic in all seriousness it deserves." The Czech Miss Director Robert Novotný.
Tatyana Makarenko, a former model and contestant herself, has caused controversy by changing the name of her competition from Miss Face to Miss Czech Republic and legal battles have ensued.
"Tatyana Makarenko has begun to use the name Miss Czech Republic since January of this year for Miss Face. Our lawyers are intensively addressing this situation and have already taken appropriate legal action. They are also preparing claims for damages, because Mrs. Makarenko's actions include, among other things, breaches of unfair competition law, knowingly and deliberately attempting to deceive the public and business partners with this mark." The Czech Miss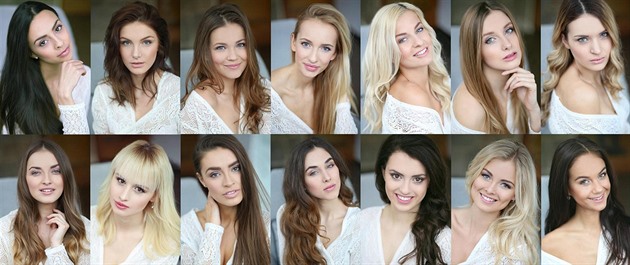 Czech beauty pageants aren't new to scandal and mystery though..
Miss Czech Republic 2001, Diana Kobzano, had to return the crown due to erotic photos surfacing that had been taken years before for a men's adult magazine.
Czech Entrepreneur, Jan Motovsky, bought the Miss Czech Republic competition in 2008 but the ownership was thrown into chaos after he went missing on a business trip to France. He was never seen again.
Are beauty pageants still relevant?
In an age of equality, social justice warriors and political correctness, are beauty competitions still relevant to modern society? They can be if done correctly.
One American contestant said:
Yes. Beauty pageants are still relevant in today's society because it allows me to showcase my potential and my personality. It is a platform for me to spread awareness about the recent happenings. Also, it could be the best venue to enhance and develop my self-confidence, communication skills and leadership skills. Again, beauty pageants really do have relevance in today's society.
Whilst this may be true, they are still mainly based on beauty and the judge's definitions of what makes someone beautiful, which is by its very definition, subjective. So I guess the answer is that you should make up your own mind whether to watch or not.
But if we think about it, isn't Instagram just a giant beauty pageant?