Who is the king of the Prague supermarkets? Billa? Albert? Tesco? 
Also check: 10 Live Music Acts Coming To Prague In 2018
Prague has no shortage of supermarkets with several different chains having multiple branches in the city, but which is the best store? Which has the largest range, the best quality and which is the cheapest?
The supermarkets in Prague differ vastly in price, quality and range so that's how I will judge them. Each chain gets a rating out of 10 in the following categories:
Price: How cheap is it for a months' worth of shopping? How cheap are the own-brand products?
Quality: How good is the stuff they sell?
Range: Can you get a mop, hair gel, a watermelon, premium cat food and a Twix in the same trip?
Undoubtedly I am biased when it comes to this assessment, as we all have different experiences, buy different products and appreciate different things when it comes to supermarkets, but this is how I see the state of play in the Prague supermarket battle.
Although, I can prove this is an honest assessment as Iceland is my favourite supermarket in Prague (yes, I'm British) and it didn't win.
The Stores:
Let's start our list with one of the most common supermarkets you'll find in Prague; Albert. Albert is a Dutch supermarket chain which takes its name from Albert Heijn who started the first store in the Netherlands in 1887. They have tons of stores across Prague with varying sizes, from smaller stores to giant hypermarkets that stock everything you could possibly ever need, almost.
Whilst the range of products you'll find is huge, especially in the enormous Albert Hypermarket's, the quality often leaves something to be desired. The price is usually great and you can find some great deals, but if you are looking for higher quality goods you are probably best off looking elsewhere. If however, you're on a budget and need groceries and household products quickly, you can't go wrong with a bit of Albert.
Just don't expect service with a smile as the employees on the checkout are more likely to throw your groceries at you than wish you a nice day.
Price: 7
Quality: 4
Range: 7
The British frozen food giant, Iceland, is one of the newest contenders on the block, and many Czechs are still blissfully unaware of the frozen food paradise that is Iceland. Frozen food has never been a huge part of the Czech diet, but as people become busier and purses become tighter, the younger generations are seeing the benefits of convenience with frozen goods.
Not everything in Iceland is frozen, as they also have a decent fresh food selection, including all the English classics such as mature cheddar cheese, Danish bacon and Wagon Wheels.
The Czech Iceland also stocks certain Czech products in a limited range, giving the shop a healthy blend of Czech and British choices. Most Czech people I've spoken to love the frozen fruit selection available all year round.
Iceland is really good on price. The frozen products are roughly translated from English prices, meaning fries, burgers, chicken and all the other frozen goods are cheaper than what you would find in almost all other supermarkets in Prague.
Cons: The worst thing about Iceland is the conveyer belt; seriously it's less than a meter long and it's pretty frustrating as your groceries start to pile up on the other side once scanned and you're still putting things on the belt.
Price: 6
Quality: 6
Range: 4
I have to say that I am a little disappointed with Tesco. I did get excited when I saw Tesco for the first time as I imagined it would sell all the things from back home but it does mostly sell Czech and continental products; I guess it figures as we aren't actually in the UK and Czech people want their own stuff.
But, to be fair to Tesco it has everything you might expect from a decent supermarket. The products are good, it usually has a big range, depending on which store you visit and the fresh fruit and vegetable sections are always very well kept. The frozen section is pretty limited, but Czech people are fully on-board with the whole 'frozen food deal' just yet and it has pretty much everything you might expect from a decent supermarket. I genuinely have no real complaints about the price and the service is certainly better, from my own experience, than what you get in Albert; they even smile sometimes.
Price: 6
Quality: 6
Range: 6
I would class Billa among the top supermarkets in terms of quality, although it can be a little more expensive than the other mainstream supermarkets. The range of products is on the middle of the scale, as you won't find any giant Billa hypermarkets, but they do stock a little more than your average Potraviny.
Trivia: BILLA is an Austrian supermarket chain that operates throughout Central, Eastern and Southeastern Europe. The company, which was founded by Karl Wlaschek in 1953, is currently owned by Germany's REWE Group.
Price: 4
Quality: 8
Range: 4
I would go so far as to say that Marks & Spencer have the highest quality food in this list. Whilst that might be the case, unless your salary is super high, you won't want to go here for your daily grocery run. The food is undoubtedly good, but it is a bit on the pricey side so you'll want to shop here in moderation. The fresh food selection is great and they have specialties that you won't find anywhere else in the Czech Republic.
Being a British guy, I do get a little excited when I enter an M&S because I can get all the goods I love from back home, and I know they'll be of high quality. The range isn't always very good as they only really stock limited supplies of products, but they do have superb English sausages and the best tea bags you can find in Central Europe.
Special tip: find out what time your local M&S reduce the price of their fresh goods to sell quickly and grab yourself some bargains. They usually do this between 17:00 and 19:00
Price: 2
Quality: 10
Range: 3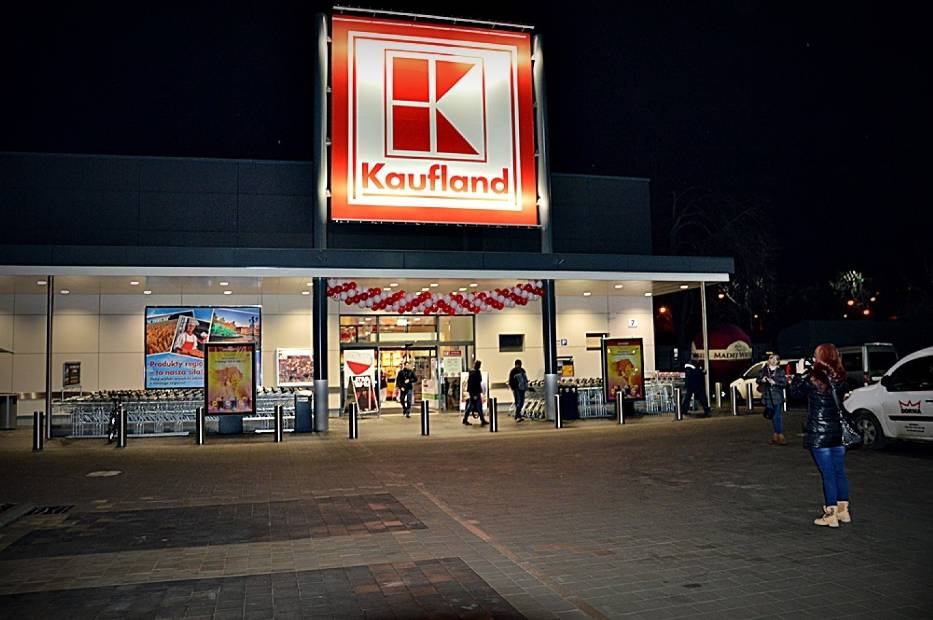 Kaufland was the first store I visited after moving to the Czech Republic, and I actually really like Kaufland. It has a decent frozen section, a large range of products and at pretty low prices. They often have sales on certain goods and you can often find yourself a bargain.
The own-brand baked beans are actually pretty high quality, and trust me, I use own-brand baked beans as a litmus test to see how good the own-brand products really are. They don't quite match up to Heinz baked beans, but the quality is actually not too bad.
I am told Kaufland means 'the land of shoppers' although I may be wrong as my German is not great. I do like Kaufland, but my only issue is that they only have a few huge stores dotted around Prague and the rest of the country. It is a great shop, but you will need a car to get there.
Price: 7
Quality: 6
Range: 7
Ok I'm going to be totally honest and admit that I've only ever been to a Pennymarket once and it wasn't that great. The range was medium to low, I didn't dare try the own-brand beans but it was pretty cheap. It looked to me like a Czech version of Lidl, but not as funky, so I can't really comment too much as I'm sure the supermarket has its perks, especially if you live next-door and it's easy to get to, although I wouldn't go out of my way to get there.
Price: 6
Quality: 3
Range: 2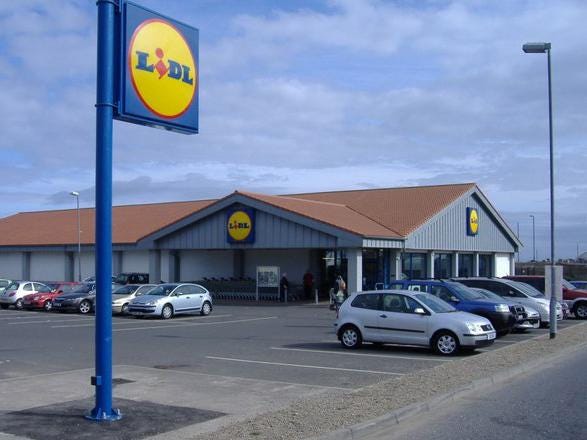 Last but not least we have Lidl. Lidl is another German supermarket with multiple stores across Prague offering discount goods. Expats from the UK will know Lidl very well as it has sprung to prominence in the past few years for offering very good food at extremely low prices. The premise is that they have less staff and pass on the savings to the customer, although whether this translates is arguable.
The quality is pretty good, although you shouldn't expect any brand names you have ever actually heard of, and the range is rather mediocre. Lidl is, however, very good on price and you can grab yourself some great deals on fresh food such as ham and cheese. They have specialist international weeks which are always interesting and you can try something you might never have tried before. They even have Haloumi which is very good.
Price: 6
Quality: 5
Range: 4
The winners…
So we should remember that this isn't a test on the best quality products, the best service or the biggest range. This is, however, just a general look at the supermarket overall; and it is just the opinion of the editor of this website!

Kaufland: 20
Tesco: 18
Albert: 18
Iceland: 16
Billa: 16
Marks & Spencer: 15
Lidl: 15
Pennymarket: 11
What do you think? Agree? Disagree?
Let us know in the comments below or on our Facebook Page