Whilst Prague is absolutely superb for many things, clothes shopping isn't usually one of them.
With that in mind, here's a list of stores we'd like to see make a venture into the Czech market. Whether or not they would be successful is always open for debate, and probably dependent on a variety of factors such as location and marketing.
What shops would you like to see come to Prague? Let us know in the comment or on our Facebook page.
Primark
We generated a lot of heat last year when we heard information that Primark was set to open in the newly redeveloped Chodov Mall, but unfortunately it wasn't to be. We understand talks took place but nothing came of it, although given the buzz it created, Primark should certainly take notice and invest in Prague. They already operate warehouses in Prague, run by DHL Supply Chain, so the logistics are practically already in place.
If you don't know Primark, it's a bargain clothing chain from Ireland, which operates stores across the United Kingdom and Europe. It's famed for incredibly cheap but reasonably fashionable clothing items, and would be a guaranteed hit among expats, tourists and locals in Prague.
Selfridges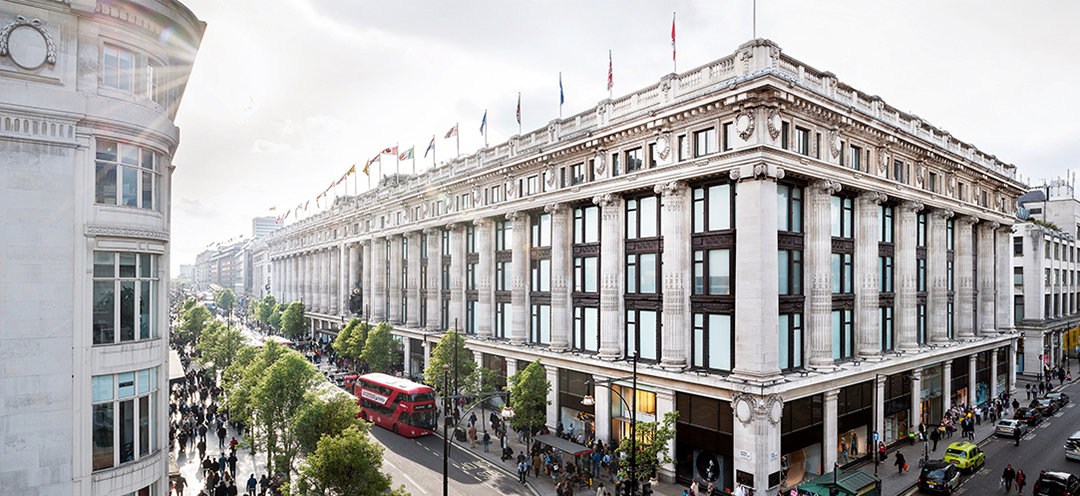 Whilst they might not actually sell fridges, Selfridges do sell some pretty luxurious items and a trip to Selfridges, much like Harrods in London, is often more about the experience than the actual purchases.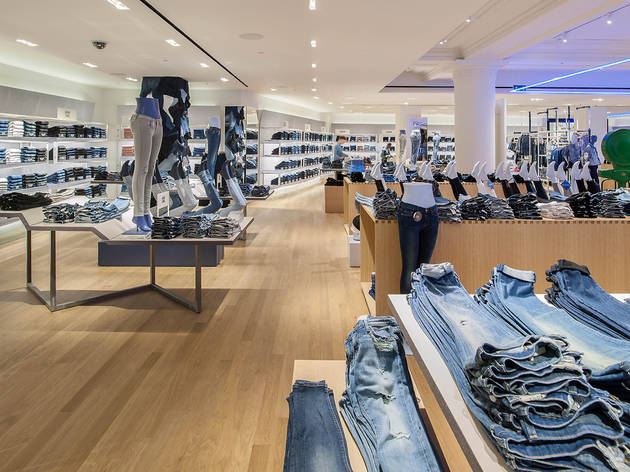 Its flagship store is the second largest retail store in the UK, stocking everything from Gucci dresses to Bang & Olufsen speakers. It also operates a few other smaller stores around the UK and is always a hit with both tourists and the upper echelons of society. The products are almost always very high end, and whether it would be a hit in Prague is debatable, but a store on Wenceslas Square might draw in enough tourists to make the venture worthwhile.
It's shopping, but not as you know it. Discover one-of-a-kind experiences, world-class dining and luxury brands at the department store that started it all, Selfridges Oxford Street, London.
Jack Wills
Jack Wills is a British clothing brand and retailer who pride themselves on being fabulously British. Their clothing is aimed at students and a younger generation and I am a huge fan of their style and designs in both clothing and homeware.
With Prague having a large amount of students coming from abroad, Jack Wills might just have enough of a pull to bring in the customers and make an investment worthwhile. The clothes aren't dramatically expensive, although they aren't quite as cheap as Primark, and a store in a decent Prague location has potential.
Jack Wills, for more than 18 years, has brought British heritage-inspired wares of the highest quality to the wardrobes of a spirited and inspired youth, epitomising what it is to be British, irreverent and carefree.
Nordstrom
Nordstrom is an American chain of stores, founded by Swedes, which operates in almost 350 locations across the United States, Canada and Puerto Rico.
Nordstrom sell fashionable clothing brands, health and beauty products and offer a decent range of items for the home. Their prices offer a huge range of items at a range of prices and you can easily pick up a bargain if you search.
The store has been a huge success in the states and rates as one of the top US retailers. Whether or not this could translate across the Atlantic remains to be seen, but Nordstrom is definitely built on solid foundations as they've been in business for more than a century.
A passionate drive to exceed expectations. For more than 100 years, we've worked to deliver the best possible shopping experience, helping our customers express their style—not just buy fashion. Nordstrom, Inc. is a leading fashion retailer offering compelling clothing, shoes and accessories for men, women and children.
John Lewis
John Lewis is a chain of high-end department stores operating throughout the United Kingdom. The chain is owned by the John Lewis Partnership, which was created by Spedan Lewis, son of the founder, John Lewis, in 1929.
They have a huge range of home products, sourced from great designers. They sell a good range of clothing and the most up-to-date range of electrical products on the market.
For me, John Lewis and its food department, Waitrose, has some of the best food available from any store. It is, I dare to say, even above Marks and Spencer when it comes to food quality. They also operate a little differently when it comes to its staff:
We're a different sort of company, as each member of staff is a Partner in the business. We're the largest example of worker co-ownership in the UK, and each year we share our profits with each of our Partners in the form of an annual bonus.

John Lewis is part of the John Lewis Partnership which includes the Waitrose supermarkets and a textiles factory in the north of England. Together we have over 85,000 Partners.