Prague is an epic city. Cheap booze, good food, great people, beautiful architecture and a safe environment all contribute to making it one of the most visited destinations in Europe.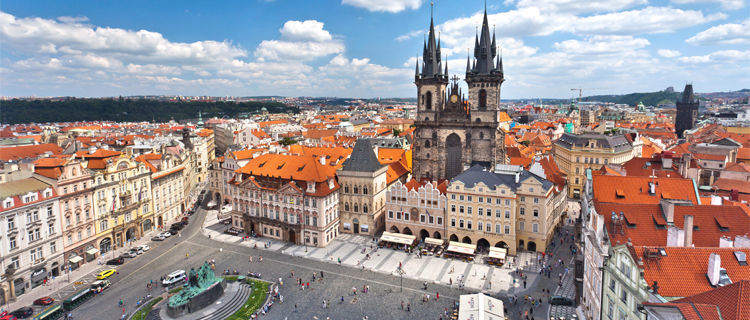 However, with the massive influx of tourists, students, visitors and movers, the opportunists have flocked to the tourist hot spots and now openly rip people off. From shortchanging Exchange Offices to taxi drivers who change their prices like the weather, here is a guide on how to beat the scammers.
Having lived in the city for 5 years, I do have firsthand experience and I've been messed around a fair few times. I wanted to create a quick guide to avoid the common pitfalls that often occur. I love this city and I genuinely want people to have a good view of the place I call home, so here's how to avoid the scammers and enjoy yourself without going home and vowing never to come back.
For restaurant and bar reviews, check out our Facebook Page
Beers
First and foremost, if anyone tries to charge 100 Czech Crowns or more for a beer, leave immediately as this is totally not the going rate and you can guarantee there is a bar within 500m that charges less than half the price.
Even if you're on a lad's weekend, you should always check the prices wherever you go. Prices are higher in the immediate center of the city, but there is far more to Prague than Charles Bridge and Old Town Square. Whilst it's worth visiting these places, there isn't much point partying here. Read up beforehand on the best things to do, or keep reading this and I'll tell you where to go.
There are a lot of Irish bars in Prague, and these are often the only way to catch up with Premier League Football and Rugby, although some are still a little expensive. This guide shows the best Irish Pubs in our opinion.
Beer in the Czech Republic is pretty fantastic and from my experience in a range of establishments, I would say that 40kc is a decent price for a nice beer. You could stretch to 50, but that's the maximum you should be paying for a beer in Czech Republic. If a small pub like my local can charge 27kc for exactly the beer from the same brewery, you obviously know how much these places are adding to your bill.
Accommodation
As much as I personally hate AirBNB because it drives up the price of long-term renting in Prague, it is a pretty decent way to find a nice property in a good location.
As with most things, the prices are likely to be higher closer to the center of the city, but there are decent places to stay further away and almost everywhere is easily accessible both day and night.
If you're on a super tight budget, you can find hostels with rooms that cater to all prices and if you're more about exploring the city than having an en-suite, then maybe this is the best place to go. Ensure your valuables are locked away, or with you, as the hostel will more than likely not take responsibility for your goods.
There are also plenty of decent hotels in Prague with a range of prices to cater for your budget and taste. One of my favourite hotels is Vienna House in Andel, which has a great location, good food and a decent gym.
Taxis
In my opinion, you're better off using Uber. Uber is cheap and easily accessible in Prague and you'll never wait too long or get ripped off. Taxi drivers, however, do have a reputation for adding a few zeros to your bill if they hear you speak English. If you absolutely must get a taxi, agree the price beforehand, use a registered taxi company or just ask the establishment you're in to call one for you.
Although, with the price and ease of public transport in the city, day or night, you shouldn't have to worry too much about taxis. The metro runs until late and there are always busses and trams at night.
Public Transport
There are no barriers for transport like other major cities, so you can easily walk in and out without a ticket. This is, however, not advisable as the inspectors walk around often and can be pretty ruthless when it comes to charging you for not having a ticket.
Depending on the length of your stay and your public transport needs, you can get a 310kc ticket which would last you for 3 days, or a better option is individual 24kc tickets that last for 30 minutes. Remember to stamp these tickets in the yellow boxes on trams, metro and buses and don't get caught without or you'll end up with a hefty and unnecessary fine. Whilst this isn't a scam, its worth taking note of so you don't lose out.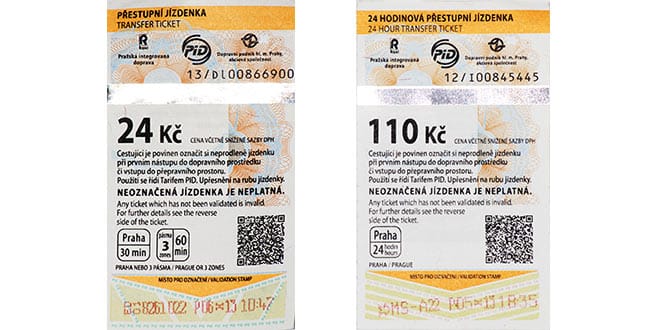 Drugs
In no way do we condone, promote or tolerate the use of illegal drugs, although we do know it happens. But whatever you do, don't buy from the guys who hang around Wenceslas Square at night and offer it to people walking past. The best case scenario if you do this is that its aspirin, and the worst case is that you end up in hospital. Whatever they're are trying to sell is not drugs and they make a tidy profit ripping off gullible tourists; meaning that unfortunately they'll be there as long as they keep selling their aspirin.
Also keep in mind that arrests for possession are on the increase and if the police catch you with white powder or pills in, they're likely to throw the book at you. The authorities are fairly tolerant when it comes to cannabis products, but it really isn't worth the risk if you're only here for a short while. If you simply have to, then don't do it in public and don't get caught.
Money
Check what your bank charges to withdraw before you go. Most major banks nowadays charge very little for European withdrawals and this is often a better option than taking money with you and changing it at the so-called, commission-free cash desks.
In my opinion I would steer clear of these exchange places as they have a seriously bad reputation, even if they say commission-free. They aren't a public service, so they aren't doing you a favor by changing your money and they will want a little piece of the action. I have heard of friends getting totally ripped off by these guys.
There are several pre-paid cards you can find online that you can top-up before you go and won't charge you for purchases across Europe.
Crime
Like any major city, Prague has its fair share of pickpockets and criminals that will try their luck. Just keep your wits about you and your valuables close and you'll be alright.
Prague is renowned for being a safe city and despite many pubs being open until 06:00 or later, you'll never see violence on any of the streets. In 5 years I've not seen a single fight in a Czech pub, and trust me, I go to a fair few of them. Prague prides itself on being a safe, calm and relaxed environment so help to keep it that way and stay responsible at all times.
What to do
Don't get hung up on Wenceslas Square, Old Town Square, Charles Bridge and Prague Castle. Sure, you should see these sights but you can do them in a day. There are plenty of other things to see, visit and do in Prague. Check out these places:
Zizkov Televsion Tower is a huge tower in Zizkov that dominates the skyline. It has some of the best views in Prague and was once voted the second ugliest building in the world.
Zizkov is a trendy, lively, happening district of Prague full of cool bars and interesting people. Well worth a venture and a few beers, especially in the summer.
Prague Zoo is ranked as one of the best in the world and has a huge collection of rare, endangered and lovable creatures in a great environment.
Naplavka is a trendy waterside area that opens in the summer and plays host to pop-up bars, free gigs and some really cool people. Honestly, all the cool people like me go here in the summer.
Ice Hockey is the national sport of the Czech Republic and if you can get tickets for Sparta at the O2 Arena, you're in for a treat.
https://thepraguegeezer.com/?s=PraguePrague is full of awesome parks such as Riegrovy Sady or Stromovka, where all the cool kids go in summer to play games, barbecue and drink beers in the sun.
Prague Aviation Museum in Kbely is an airfield storing hundreds of vintage aircraft, ranging from Soviet attack helicopters to Spitfires. They even have a Soyuz capsule on show.
For restaurant and bar reviews, check out our Facebook Page