For the thrill seeking commuter, the daily journey to work can be a bit of a drag.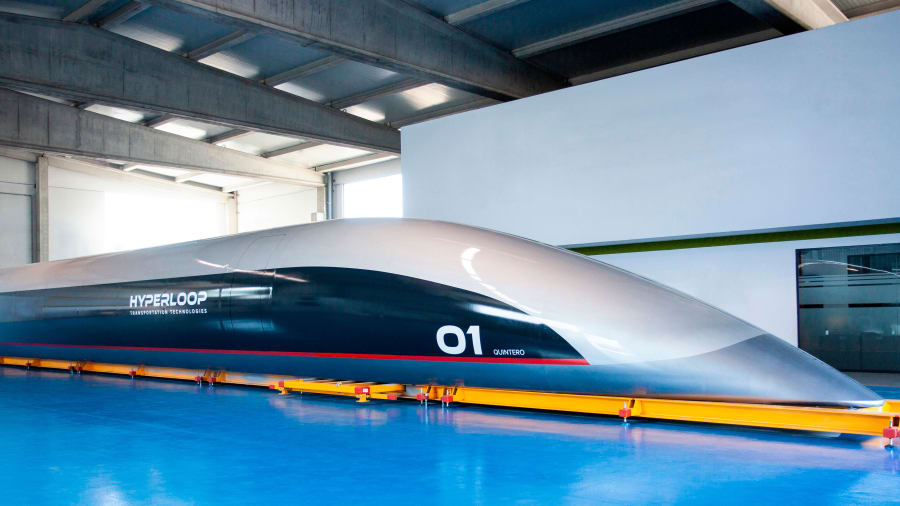 Californian tech startup, Hyperloop Transportation Technologies Inc. are hoping to one day make your journey a bit more adventurous, and a lot less time consuming with their sleek new full-scale passenger capsule, the Quintero One, unveiled today in Madrid.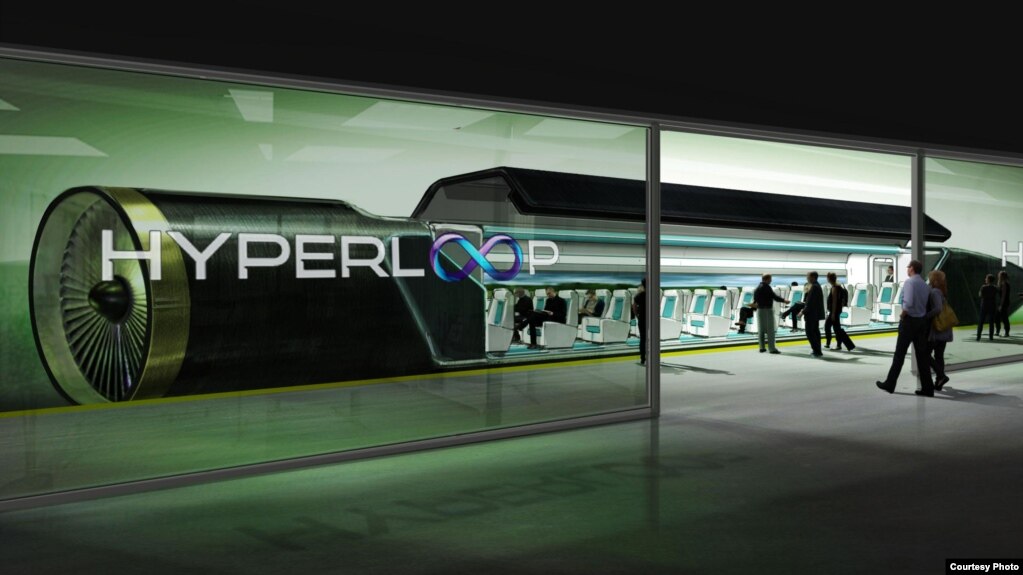 Hyperloop is a technology that gained traction after eccentric billionaire Elon Musk promoted it in 2013, prompting several startups to join the race to develop a high-speed transportation system. It envisages moving passengers in capsules at speeds of over 1,200 kilometers per hour through low-pressure tubes, designed in such a way to reduce friction, allowing for eyebrow raising speeds. The technology will be able to propel trains faster than existing methods such as the Maglev, which uses a levitation technology to lift the train cars above a track to eliminate surface drag.
The capsule is now on route to Toulouse in France, where additional construction and development will take place before the testing begins. The end product is made almost entirely out of composite material to reduce weight and drag, but designers have stressed that it is completely safe, seven in the unlikely event of a malfunction.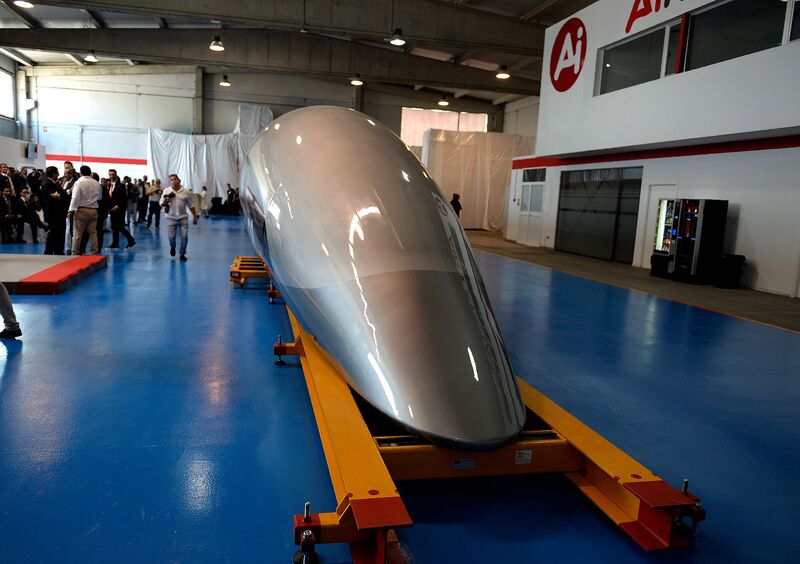 The Quintero One is not the only Hyperloop Capsule in development, with other California based companies also getting in on the mix. Arrivo and Virgin Hyperloop One also have vehicles in production stage and will soon unveil their own models. In July, HyperloopTT set up a joint venture to build a test system in a mountainous southwest province in China, which is where it is believed the Quintero One will begin trials.
Billionaire Richard Branson's Virgin Hyperloop One held discussions in India, aiming to offer passengers in the futuristic technology fares that are cheaper than local airlines. In February, Branson signed a preliminary agreement in Mumbai for a broad hyperloop framework and suggested a Mumbai-Pune system that would shrink travel time to 25 minutes and save passengers about three hours.